EARTHLY AND NEUTRAL
Choose warm, muted tones that go in the beige, brown and gray direction. It creates an exclusive, warm and harmonious feeling that goes well with today's modern houses with natural material choices and tones.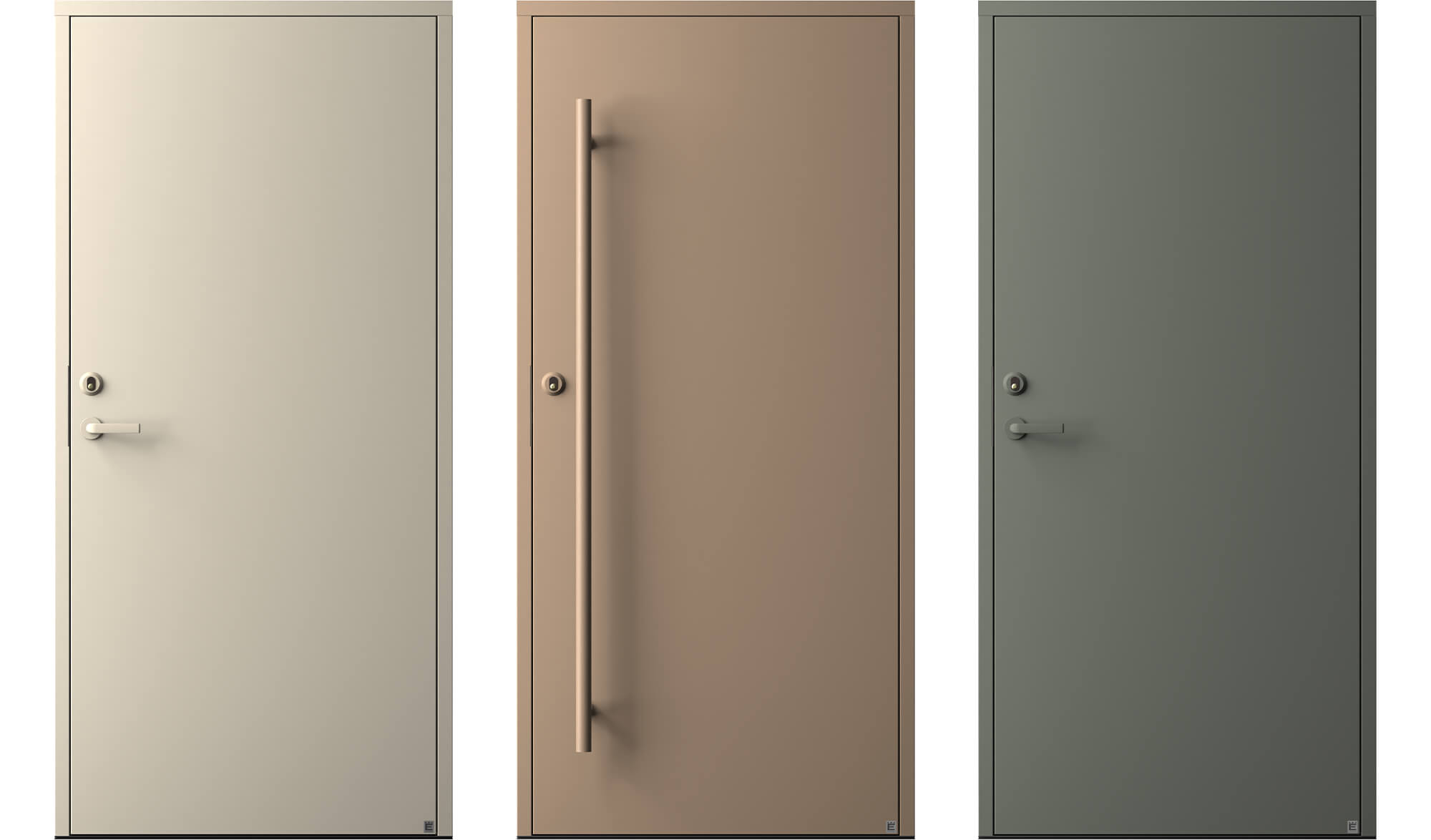 EXPRESSIVE AND ACCENTED
Pastel, powerful or sharp colors become a contrast to the surrounding environment, our eyes are directed towards the entrance and we become challenged and curious. Dare to break away with an expressive color and set an accent on the surroundings.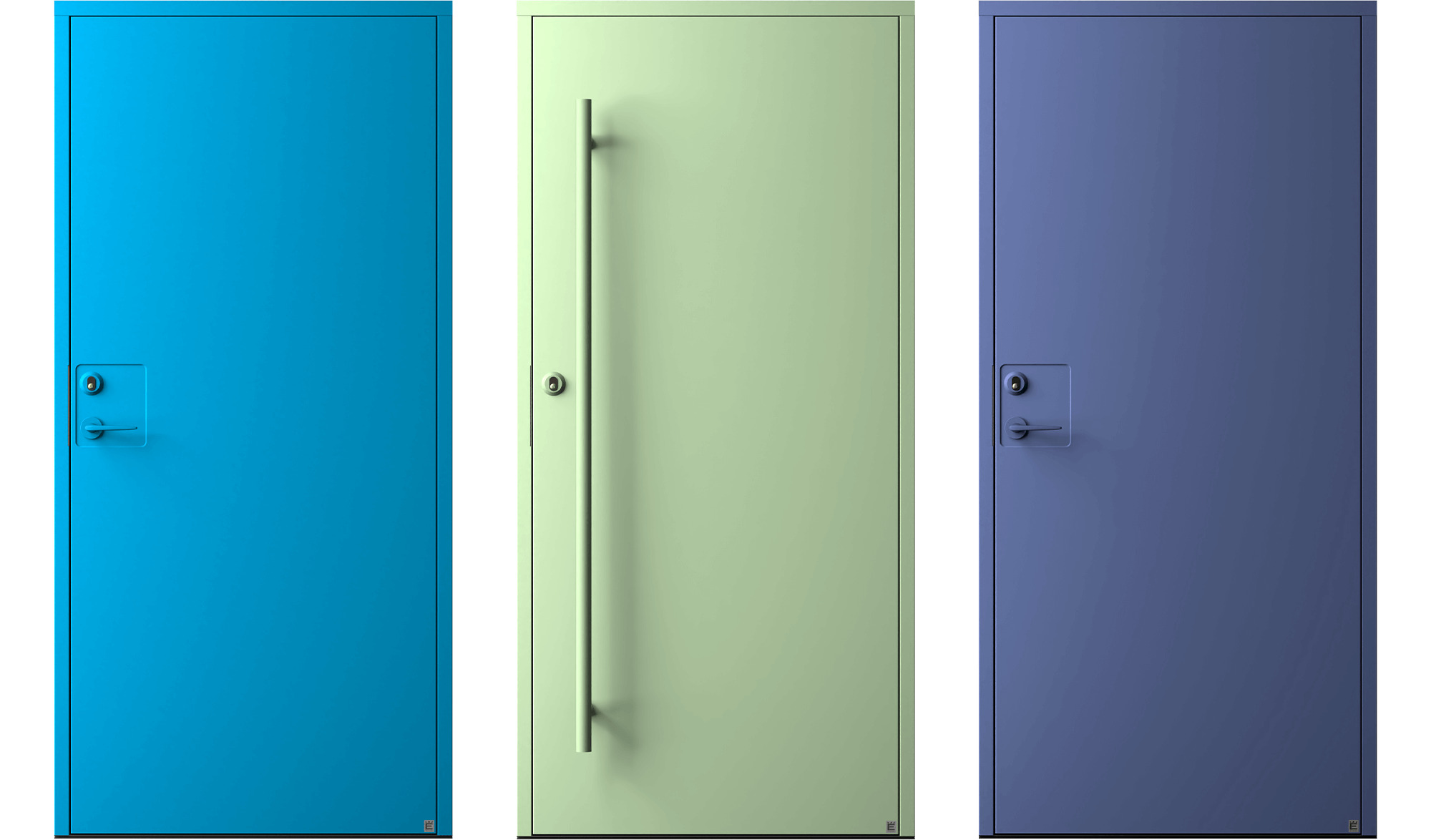 CLASSIC
Color and shape have been developed for generations, the tradition is strong. Classic door models with traditional mirrors can be renewed with a choice of color scheme. These classic shapes can be advantageously combined with modern style expressions and material choices on today's houses.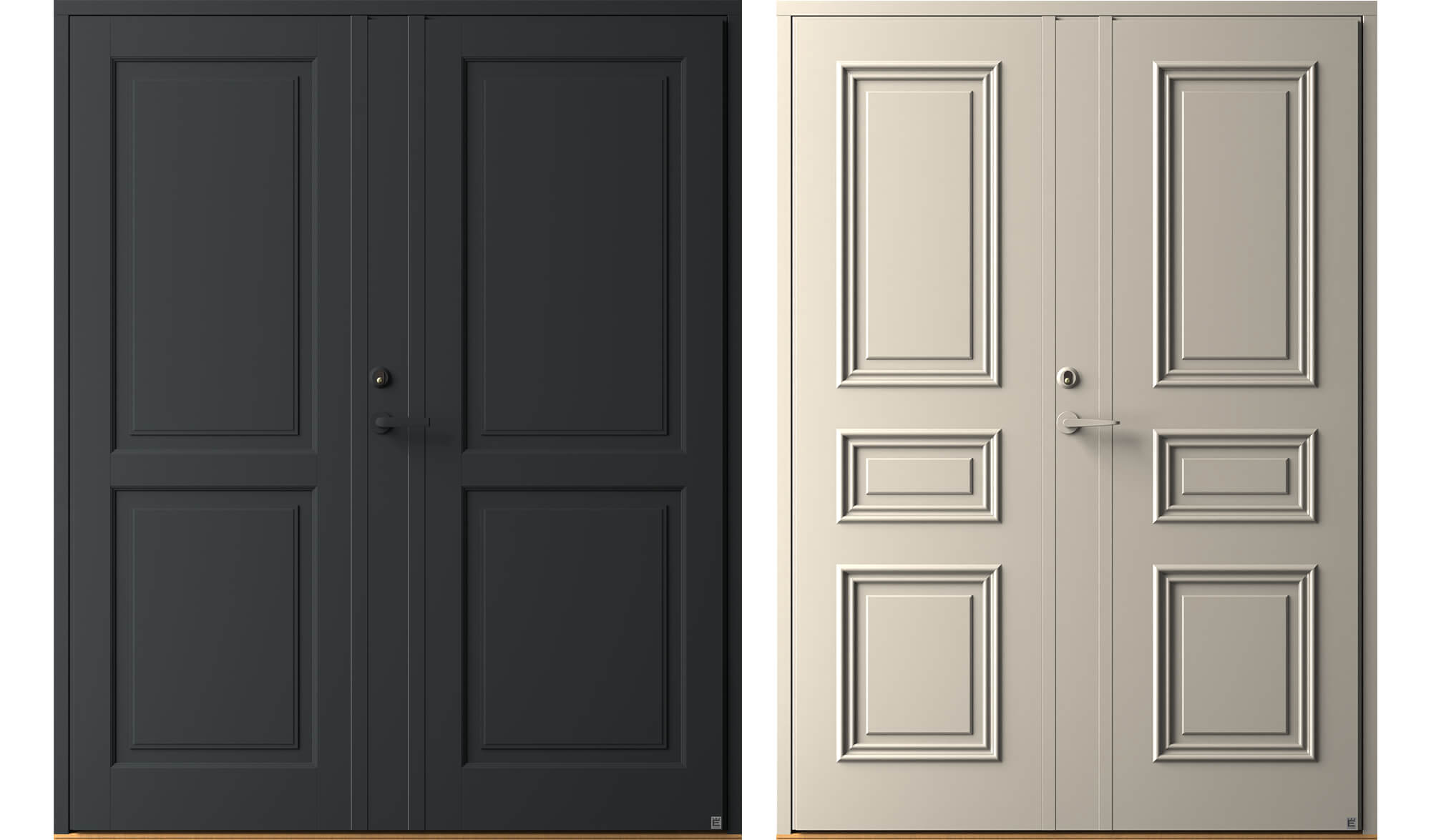 CONTRAST
Ekstrands offer unique design and unique possibilities. Our optional products and great flexibility create the conditions to design innovative and sustainable environments. Choose a handle, kick plate or hinge in a different colour, combine with raw steel or wood. Many of our options can be painted in any RAL color to create a contrast with the color of the door.